Starting a new business or moving into a new office building can be an exciting experience. However, if not done right, unnecessary IT issues can lead to a frustrating start or a horrific, expensive experience.
The number one lament from someone who's experienced a "bad" move-in because of an IT issue is, "I didn't know I needed to do…" followed closely by "I completely forgot that…" In other words, it's what you don't do that makes the start-up or move-in a disaster.
To make your move-in easy and problem-free contact Alpha & Omega. 
I worked with Alpha & Omega during the launch of an aggressively growing startup. They were our Managed Service Provider for a year and a technology consultant for the second year. They helped us implement numerous cloud services, Microsoft Network Solutions, and launched a full stack development server environment for us. Darryl and his team with consistent, proactive, and reliable professionals who always showcased their concern for our success. I couldn't recommend Darryl and his team more.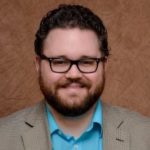 Chris Shoe
COO
Joined Inc.