Honesty, Integrity and Reliability You Can Trust
We are a company with purpose where the dedication to the needs of others creates a strong foundation of respect and servant leadership. Guided by principles and driven by vision, ours is the business of personalized technology solutions. Where people are the ultimate difference and trust is our constant goal.
IT Support isn't just our business, it's our passion. We enjoy what we do and we do it very well!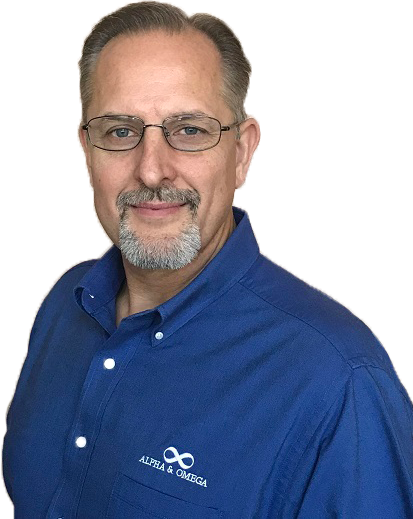 Alpha & Omega Computer & Network Services, Inc. is an Outsource IT management and support business located in Huntington Beach, California. Alpha & Omega was founded in 1999 by Darryl Santa and has over 25 years of experience providing professional Information Technology services to clients in the Orange County and Los Angeles areas.
Our philosophy is one that has allowed us to not only grow as a company, but help our clients grow and succeed in their unique industries. We endeavor to help our clients succeed as if we are a part of their company  and not simply a contracted vendor. We know that our success is dependent on the success and well-being of our clients, and our approach is completely centered on that principal.
Our mission at Alpha & Omega is to provide enterprise technology solutions and services to businesses. As a team of passionate technology professionals, we are dedicated to improving and securing our clients' technology needs. We believe in quality and never compromise on our values, bringing 'The Alpha & Omega Way' to every client we work with. Our goal is to reframe the way our clients look at technology and bring peace of mind by eliminating technology-related headaches. We are committed to being your trusted and reliable outsourced IT department.
Our company is dedicated to being 'The First and Last of All Your Technology Needs,' we strive to be the go-to source for all of our clients' technology requirements and to create a company culture in which we live and breathe our commitment to excellence.
Happy
Laugh, Be Grateful, Be Positive
Hungry
Self-motivated to Keep Learning and Growing
Humble
It's about WE and not ME
Honest
Trust Builds a Better Company
The "Alpha & Omega Way" provides an array of managed technology services which allows your organization's technological needs to grow and change seamlessly as your business and IT demands evolve.
We're dedicated to excellence and continuous improvement in everything we offer to our customers. With a year-over-year customer retention rate of 98% or better, our goal is to keep you satisfied and running smoothly.
As your trusted IT partner, we go beyond the usual support by developing customized solutions that ensure your technology is not only running smoothly today but can support your vision tomorrow. That is our promise.