Are You Looking to Hiring A Local Computer Support Company?
Don't Trust Your Company's Critical Data And Operations To Just Anyone!
Whether your business is in HB,  OC, or LA, there is something about getting support from a local support company in Huntington Beach.  Choosing a computer support company isn't easy. There is no shortage of horror stories about incompetent computer repair "gurus" bungling jobs and causing MORE problems as a result of their loose morals or gross incompetence. I'm sure if you talk to your own friends and colleagues you will get an earful of the unfortunate experiences they have encountered in this area.
"Alpha & Omega is not just another IT firm, they are a trusted partner!"
The biggest benefit to Visit Huntington Beach is Alpha & Omega's customer support team and their ability to service all our technology and business needs. When issues arise their support team has the knowledge to promptly find a resolution with minimal business interruption. If you are on the fence about choosing a new IT company… pick Alpha & Omega! They are not just another IT firm, they are a trusted partner.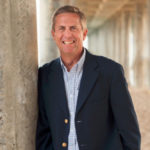 Kelly Miller
President & CEO
Surf City USA | Visit Huntington Beach
"What Every Business Owner Must Know About Hiring An Honest, Competent,
Responsive And Fairly Priced Computer Support Company"