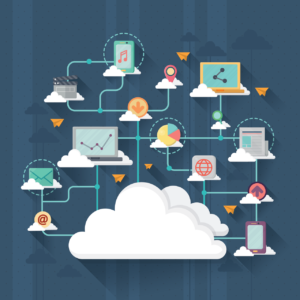 We are full service.
We become your IT department. From service desk, daily support to network monitoring, cyber-security, vendor management, and strategic constituting, our team at Alpha & Omega Computer Network Services is dedicated to making sure your IT infrastructure is running smoothly and to providing you with peace of mind at a lower cost than having dedicated on-staff IT support.
We are well established.
Alpha & Omega Computer & Network Services has been around since 1999 and is a respected leader in the community and the industry.
You'll have a competitive advantage in your business.
Often times problems with computers start with poor maintenance and lack of  security which can make your most productive employee useless. Our role is to set up a perimeter, manage your systems, minimize your downtime and provide services that enable you to have efficiency within your business.
You will love working with us.
Our proudest accomplishment is the large number of long term clients who year after year put their trust in us.
We do pro-active management of IT.
Our service philosophy is proactive, not reactive. We hire only seasoned, professional technicians with at least 5-10 years experience and our processes are designed to ensure that your network and company systems are proactively supported and monitored.
We save you money and time.
We design, evaluate and justify technology solutions from a thorough understanding of the business benefit for your company.
Modern-day workforce ready.
Mobile devices, remote connections, virtual desktops, and cloud computing. We embrace and understand new technologies and will work with you in implementing the right tools for your needs.
We align with your business goals.
We will manage vendor relationships, stay on top of your software licensing, review your strategic IT goals and work with you to implement projects that will ensure your company is moving in the right direction.
100% Satisfaction Guarantee.
We want you to be completely satisfied with our services. We will do whatever it takes to make you happy. No hassles, no problems.
100% No Hassle Guarantee.
With our Enterprise Foundation Program, we guarantee that we will be able to detect, diagnose, and PREVENT any type of network problem from escalating into downtime. If by some odd chance your network goes down, we will do ALL of the work necessary to restore your network back to full speed with NO ADDITIONAL service fees to you.