Are you looking for cybersecurity expertise?

It's not a matter of "if", but "when".
Tailored to your company's needs

Every day thousands of companies will experience some type of security breach. Cybercriminals and malicious actors are exploiting all of today's workplace environments including mobile, the cloud, eCommerce, and browsers. Assuming that it won't happen to you only increases your vulnerability.
Mitigate these risks with cybersecurity solutions from Alpha & Omega. Alpha & Omega strives to provide cyber security solutions that are transparent, proactive, seamless and non destructive to minimize downtime and mitigate security risks.
By leveraging technology we ensure that your data is secured from anywhere, and empower your workforce with a high level of confidence and availability.
Protect Your Assets:
Access control
Awareness/training
Data security
Information protection and procedures
Maintenance
Technology
Detect Incidents:
Anomalies and events
Security continuous monitoring
Detection process
Respond With a Plan:
Response planning
Communications
Analysis
Mitigation
Improvement
Recover Normal Operations:
Recover your data
Recover Planning and Improvements
Communications and Risk management strategy
Continuously monitor and manage information security risk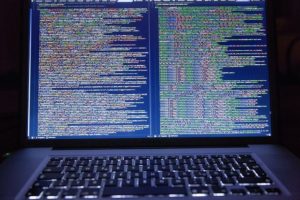 Move beyond traditional cybersecurity with AI driven managed security services
End-to-end security from Alpha & Omega. Start protecting your business today!